Sunday, July 24, 2011
Ok So here is my problem... Well here are my two problem I am facing...
The first being...how do you change your font on blogging. I am only given about 5 fonts to choose from and let me tell you they are stinky and boring fonts...if anyone knows how pass the secret onto me please!!!
Second...(I feel like there should be some music playing in the background...the bum bum bum)
Ok...I am moving grades this year (as I am sure all of my followers know, since I write about it a lot) anywho... I need a theme or idea for my classroom that isn't too "baby"
I am moving to fourth grade so I need help...this is my first year in fourth and I have spent seven in PreKindergarten.
Any help would be appreciated
Thank you all in advance
Tuesday, July 19, 2011
Ok so here is the deal...I am still new to this blogging thing... I look at other teacher's blogs and I am nothing but envious... I wanted to take part in this linky party, but I needed help :/ so thanks to Hadar over at Miss Kindergarten,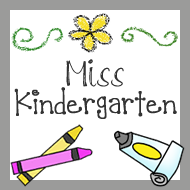 I think I got it!!!!
So here I go...
I'm linking up...
1. I am teaching summer camp for a Preschool this month and one of my students asked me what my name was...keep in mind we have been in camp now for three weeks... anyways I told him that he can call me Miss Muscarella or Miss Lauren (last name very hard to pronounce, especially being three)...he looked at me for a minute and then said," What's the big idea here? You should really just stick to one!" I just about died laughing.
2. This was from one of my students last year, 2.5 years old...
Teacher?
Yes.
I slept during nap.
Really? How do you know you slept?
Because I felt water coming out of my mouth!
That's awesome Sammy!
3. Miss Lauren
Yes
My friend called me a stinky cat.
Are you a stinky cat?
I'm not even a cat. You know I don't even have a tail. How could I be a cat without a tail? Gosh teacher.
I see Katherine.